Have you noticed there are four missing skill books?
This is an XML mod that will add the four missing skill books. Two Martial Arts volumes and two Photography volumes.
Martial Arts volumes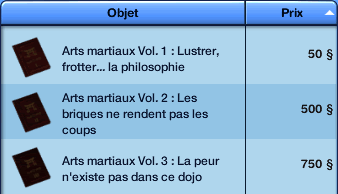 Photography volumes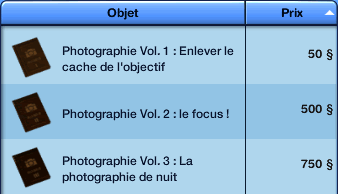 Changelog:
v1.0 01/10/2010 - Release.
v1.1 06/17/2010 - Update for Ambitions.
Notes:
Text and images were provided by EA. This means book names will be in your language: Russian, Spanish, Italian, English, French, etc.
Additional Credits:
EA and s3pe creators and developers.
Click here to go and download

_________________
Not all meanings are meant to be clear at once. Some ideas take time. Some words are designed to lead us on inner journeys, with truth hidden deep inside them ~ Brian Froud